Watching
Jump to navigation
Jump to search
There are several tools that can help you maintain a list of anime you are currently watching.
This one includes all the features we offer. In both a simplified chart, and a detailed Edit mode.
Default View

Edit View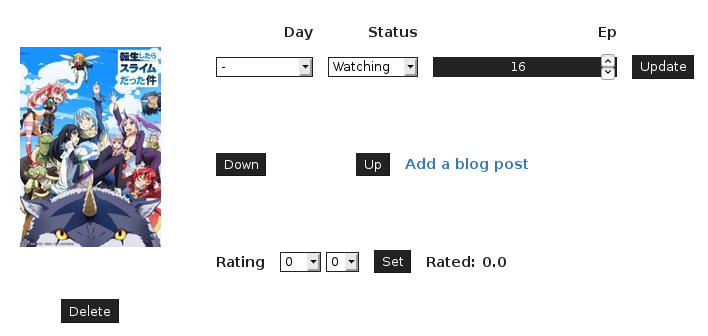 This one attempts to recreate a weekday + weekend planner with easy increment / decrement options. It is important to assign a day to each series for it to work best. And keep the Status updated as to remove completed or dropped series.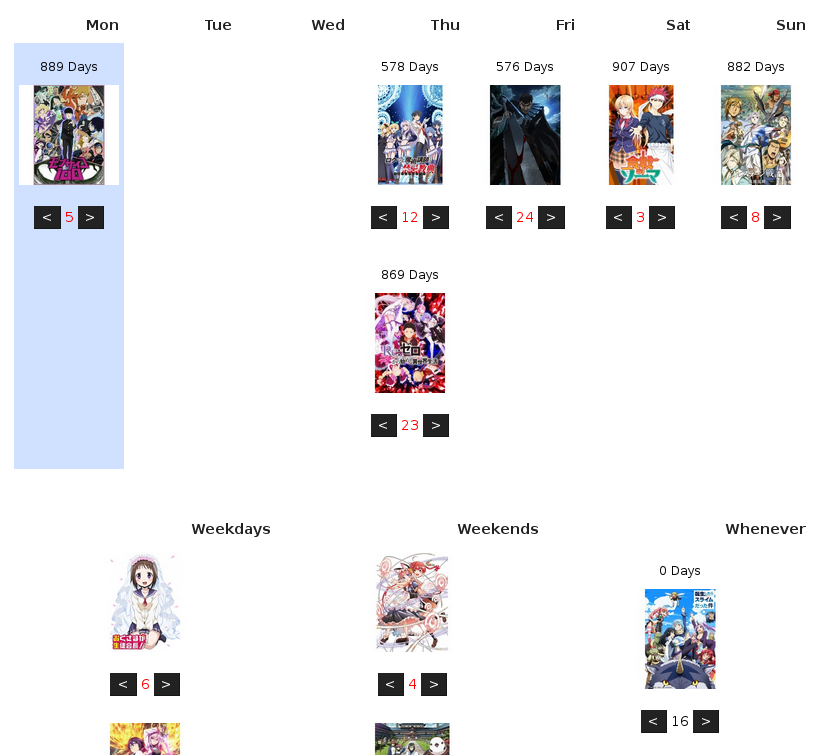 This tool allows you to quickly view a season at a glance, and with one click add it to your watching list.

This mini tool can be activated by clicking the

icon.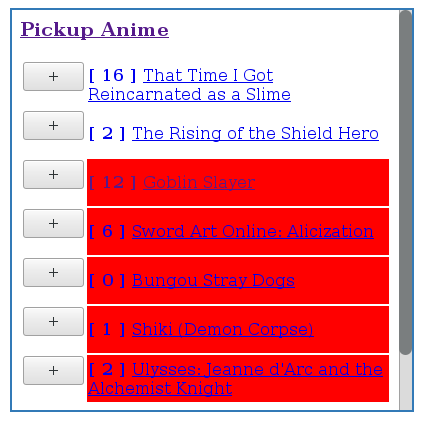 In the event you want something terminal friendly, this tool has you covered. It'll need your UID to work though.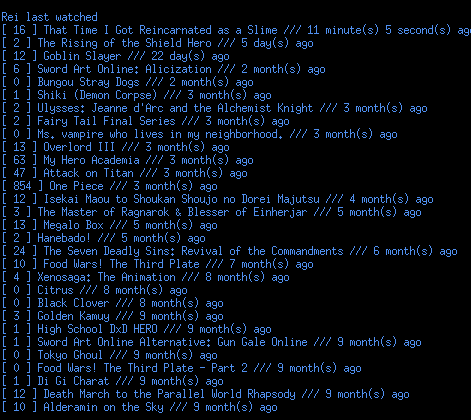 Similar to AJAX Watching, maybe a little nicer?