Images
Jump to navigation
Jump to search
There are many features on ACDB that make use of uploaded images.
Anime and Games need a product image. This is the 200x200px image used as the cover image. This is set when a title is added, and only a moderator may change it.
There are 3 images a source can have assigned to it.
* Cover Image
* Promotional Image
* img3 ( not currently in use ? )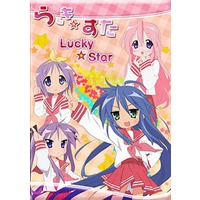 Additional Source Images
Additional Images may also be added by members. Scenery, places, artwork, anything that gives a sense of what the anime is about, where it takes place, or just a cast of characters, make for ideal additional images.
Each character has a thumbnail and a main full sized image. The full sized image should reveal all the characters visual traits. The thumbnail should be a close up of the character that makes them easy to recognize.
Additional Character Images
Members can upload additional images. We are not an image board. Good additional images would be unique and clearly show the visual traits of the character, while being safe for work.
DO NOT add images that are lewd, vulgar, in black and white. Ideally only official, promotional images should be added. Fanart should never be added, except for cases like Touhou and Vocaloid where it is often the only option.
Thumbnails will only be changed when the new thumbnail is a high quality original screenshot of the character that is more easily identifiable than the current thumbnail.
Each Guild may create an image gallery, and within that image collections. What ends up there is entirely up to the Guild. Copyrighted content is not allowed and will be removed by a moderator upon formal request.
Items

You can upload an image of an item to be assigned to a character.
My Files
My Files

Intended to be an image hosting service for members. You can upload a screenshot here and get BBCode to share on the site. Forum uploads, lounge uploads, etc should appear in this list as well.
Avatar

You can also upload a 125x25px image to be your avatar on the site. Past ones will be select-able from this list.
Cards are also hosted on ACDB.
Waifu/Husbando Badges
These as well.
Epic Ranks
Members can submit images to be used as Epic Rank badges.
NOTES
Images are hosted in general on the following domains :
moe.animecharactersdatabase.com ami.animecharactersdatabase.com rei.animecharactersdatabase.com
Historically port 81 was used for serving image requests until it was discovered that port was blocked for many people and they saw no images!